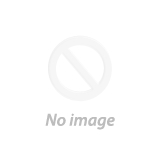 FAQ - Seeding Camp EnNgày: 18-04-2020 bởi: Mr Tuấn Anh
I don't have much knowledge about the topic of this camp, and/or never start up a business before. Can I still join Seeding Camp?
No matter how much you know about the topic, you are welcomed at Seeding Camp.

At Seeding Camp, we gather Campers in to groups, discussing about particular social/environmental problems. Most of our Campers are in the ideation stage, plus we focus more on helping you shapen your thinking skills, rather than find a solid solution right away.

During the Camp, our facilitators will guide you through every step of the Design Thinking process, so that you can find the solution and business model. Having that said, joing Seeding Camp will equip you with basic knowledge on the Camp topic and Design Thinking process, nd connect you with like-minded people. No matter how deep your knowledge is, feel free to register and join us!