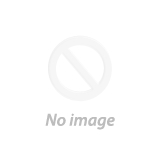 FAQ - Seeding Camp EnNgày: 18-04-2020 bởi: Mr Tuấn Anh
Who should join Seeding Camp?
We welcome everyone at Seeding Camp, but those who benefit the most from our program are the people with the following concerns:
- I want to find effective solutions to social/environmental problems.
- I have startups ideas on social/environmental matters but I'm not sure if my idea is ready, and I don't know where to start
- At the early stage of starting up a business, I'm having some problems and yet to find a good solutions to both creating impacts and survive in the market.
- I want to start up a business in order to take the opportunities related to UN's 17 sustainable development goals.
- I'm looking for a co-founder with a social entrepreneur spirit.